All Human Beings are Born Free and Equal in Dignity and Rights
The annual Article 3 Advisors Human Rights Day program is a time to pause, reflect and focus on a defining human rights issue of our time, with topics selected that are deeply rooted in social, political and economic history and profoundly relevant to current events. Hosted in partnership with Humanity United and Stupski Foundation, in collaboration with the United Nations Office of the High Commissioner for Human Rights and The Philanthropy Workshop, this stimulating, thought provoking and engaging event is intended for philanthropists, activists, practitioners, civic leaders, and change agents who are oriented towards understanding complex issues, passing on knowledge and acting on solutions. It is our hope that the program serves as a catalyst for a rich dialogue and a deeper understanding among key stakeholders and influencers.
For this year's event we have chosen to focus on the 70th Anniversary of the Universal Declaration of Human Rights (UDHR) and will highlight Article 1 which states: "All Human Beings are Born Free and Equal in Dignity and Rights".
To further mark this special, commemorative year, we will celebrate and honor Aryeh Neier's historic contributions and profound impact on the Human Rights Movement. Aryeh Neier has devoted his life to advancing rights and protecting dignity, and his work embodies the principles enshrined in the UDHR. Also, on this important occasion of the 70th Anniversary, Prince Zeid Ra'ad Al Hussein, UN High Commissioner for Human Rights (2014-2018), will deliver keynote remarks that reflect a fearless perspective forged through decades of championing human rights causes.
Human Rights Day is observed by the International Community every year in December. It commemorates the day in 1948 that the United Nations General Assembly adopted the Universal Declaration of Human Rights.
In a time of uncertainty and challenge we hope to connect the history, the urgency for today and the relevance for tomorrow of a human rights centered approach to peace, justice and security.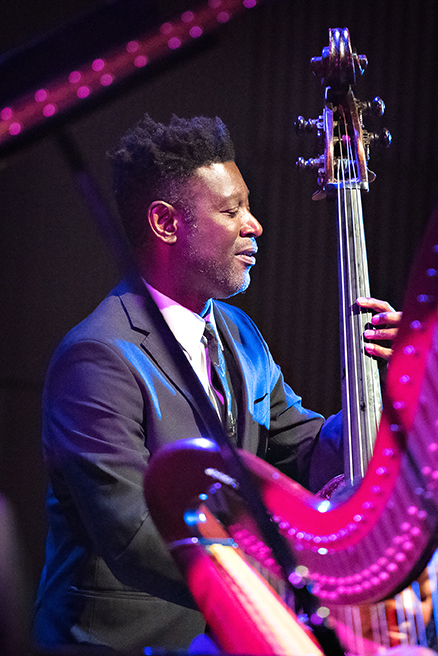 Marcus Shelby Quintet, SFJazz Resident Artistic Director
with audience participation from SFJAZZ School Day Concerts students
Bassist, composer, and educator Marcus Shelby brings public middle school students into the audience to debut a concert program that explores what it means to be free and equal. Shelby will tie articles from the Universal Declaration of Human Rights to music and historical figures from significant human rights movements. This concert will also be featured in an expanded format throughout SFJAZZ Education's School Day Concerts program, reaching every public middle school student in San Francisco and Oakland.
Jackson Browne with
Los Cenzontles
Jackson Browne, who has been an ardent and powerful supporter of other cultures through his music for decades, has teamed with Eugene Rodriguez and Los Cenzontles for the moving song "The Dreamer".
"We don't see half the people around us/But we imagine enemies who surround us/And the walls that we've built between us/Keep us prisoners of our fears"
The issue of immigration is deep and broad. With empathy and insight "The Dreamer" paints a picture of the people in this community – our community.
Los Cenzontles (Nahuatl for The Mockingbirds) is a local Mexican American group that promotes Mexican roots music through research, performance, education and media production. Los Cenzontles have revived and promoted little known styles of Mexican regional music since 1989.
United Nations High Commissioner for Human Rights Michelle Bachelet's message to mark Human Rights Day 2018, UN Human Rights, November 8, 2018
"The Universal Declaration inspired liberation movements and led to better access to justice, social protections, economic opportunities and political participation. Wherever respect for its commitments has been present, the dignity of millions has been uplifted, suffering prevented and the foundations laid for a more just world."
Special Thanks to Our 70th Anniversary Planning Committee
Maureen Blanc, Scott Campbell, Jennifer Davis, Natasha Dolby, Will Fitzpatrick, Glen Galaich, Liliana Giffen, Peggy Hicks, Tim Isgitt, Lawrence Mendenhall, Randy Newcomb, Amanda Padilla, Laurent Saveur, Barrett Shaver, Eric Stover
Banner image courtesy of the United Nations Office of the
High Commissioner for Human Rights (OHCHR)